Hi, I'm Julian 🤠
"Movement has been an integral part of my life from a young age. I thrive on experimentation and am a dedicated triathlete, constantly pushing my limits to lead a vital and healthy life. Join me in embracing the joy of movement and fitness. I believe that everyone is an athlete. We are here to help you on your journey."
— Content Creator and Fitness Author at PlanetGains
— Freelance Author since 2020 (Fitness, Lifestyle and Personal Finance)
— SEO Enthusiast for more than 3 years (Generating 20k+ Views per month)
— Fitness Author for
Runner's World Germany
— Finance Author for
Finanzwissen
Hi, I'm Marvin 🚀
"Since the age of 15, there have only been a few weeks when I haven't exercised. I have tried many things, from bodybuilding to jogging and exotic stuff like Tai Chi. Most of the time, however, I spent in the gym and have accordingly been able to gather quite a bit of experience in the many years. I aim to help everyone live a vital and healthy life by sharing my knowledge and passion."
— Social Media Manager at PlanetGains
---
What we stand for 💪🏼
At PlanetGains, our unwavering commitment is to provide you with trustworthy, science-backed insights that empower your wellness journey. We prioritize evidence-based guidance, ensuring the information you find here is reliable and up-to-date. Our mission is to arm you with knowledge, advocating for your personal well-being and sustainable practices that benefit both you and the planet. Your health and vitality are at the forefront of everything we do, and we're dedicated to helping you achieve your best self, every day.
Have a great day! Julian & Marvin 👋🏼
🧬 Science-Backed Insights

📚 Knowledge Empowerment

💡 Evidence-Based Guidance

🌟 Your Well-Being
---
How did we become experts in health and fitness?
It all began with a single step – the decision to prioritize our well-being. We ventured into local gyms as beginners, navigating the maze of workout routines and nutrition plans with determination and curiosity. Our dedication led us to frequent gym sessions, where we honed our physical strength and mental resilience. But it didn't stop there.
Our passion grew exponentially, culminating in a deep love for health and fitness. This arduous journey of self-discovery and endurance reshaped our bodies and minds, making us realize that becoming experts in this field wasn't just a goal – it was our destiny. The countless hours of sweat, the joy of crossing finish lines, smashing workouts, and the countless lessons learned have forged us into passionate fitness experts ready to inspire and guide others on their own transformative journeys. But how did we actually start?
---
Julian's Fitness Journey
Marvin's Fitness Journey
Marvin starts his fitness journey
"I took my first step into the world of fitness when I was persuaded by a friend and nervously went to the gym for the first time. At that time, my workouts were rather random exercises on different equipment, but after a short time, I was determined to make a change." — Marvin
Starting at Square One
"My fitness odyssey began from the ground up. I took my initial steps in a local gym's beginner course, where I acquired fundamental knowledge and a burning desire for progress. This humble start marked the genesis of my transformation into a fitness expert." — Julian
Volleyball Fun
"Already in my school days, I had a lot of fun playing volleyball. When I heard in 2017 that a club would be founded in a neighboring village, I joined it. In my few years, we managed to collect at least a few cups." — Marvin
Dedication to Consistency
"My commitment to fitness was unwavering. I devoted myself to multiple weekly gym sessions, fueling my strength, endurance, and overall well-being. This dedication not only reshaped my body but also fortified my understanding of health and nutrition." – Julian
Finding Balance with Tai Chi
"I was looking for something that would give me a quiet balance besides my day job and the gym. I learned that, among other things, Tai Chi courses are paid by health insurances, so I decided to give it a chance and learned during this time a lot about mindfulness and flexibility." — Marvin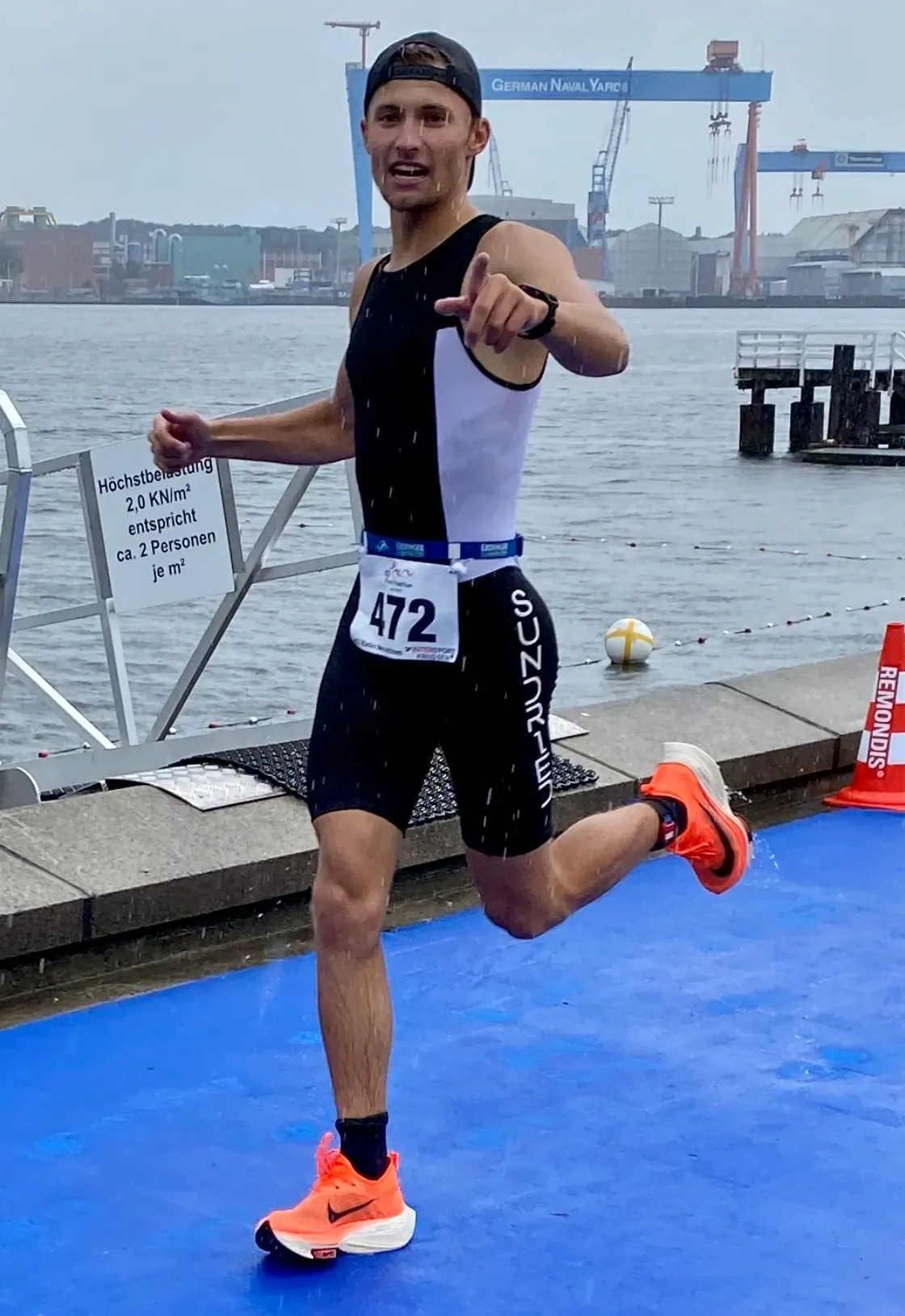 Triathlon Love
"My fitness journey evolved into an enduring love for triathlons. I wholeheartedly embraced this challenging multisport discipline, pushing my limits and redefining my capabilities. My profound passion for triathlons forms the core of my expertise, motivating me to inspire and guide others on their fitness path." — Julian
Discovering the Joy of Jogging
"During the pandemic, the gyms were closed for many months, and I had to look for alternatives. That's how I got into jogging, and I enjoyed it more than I thought I would." — Marvin
Official Runner's World Germany Author
"It all started with my internship. After this time, I just couldn't stop writing about running. Runner's World is also the blog where I published my first articles." — Julian
Julian's Author Page at Runner's World
Embracing Bodybuilding
"Since the gyms have reopened in our area, I have been bodybuilding several times a week. In these 1–2 hours, I just completely forget the problems of everyday life and sink into the focus on the weights. I love it." — Marvin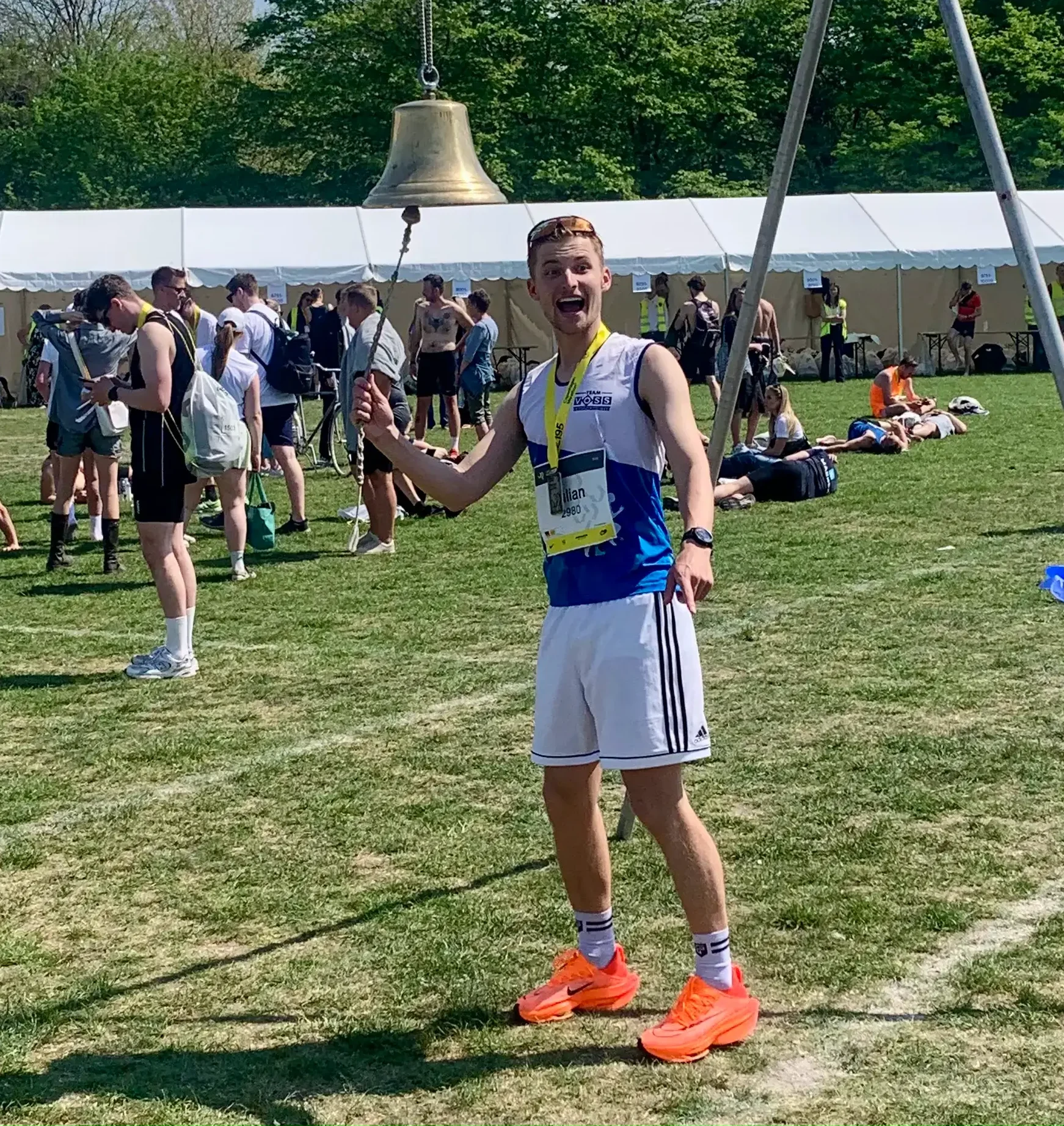 Julian runs his first Marathon
"The best thing about finishing the first marathon? It's always a personal best time. On this day, I ran the 42,195 kilometers in 3 hours and 17 minutes." — Julian
June 2023 – Julian and Marvin meet
A pivotal moment in our fitness journey as Julian and Marvin, driven by a shared passion for health and wellness, came together. Our meeting marked the beginning of a partnership that would strengthen our commitment to inspiring and empowering others on their path to a healthier lifestyle. Together, we are dedicated to pushing boundaries and achieving new milestones in the world of fitness.
August 2023 – PlanetGains is born
In the heat of summer, our shared vision crystallized, and PlanetGains was born. With our combined knowledge, unwavering dedication, and a burning desire to make a positive impact on the world of health and fitness, we launched PlanetGains.
Our mission is to provide you with the guidance and inspiration you need to embark on your own transformative fitness journey. Welcome to the beginning of a healthier, happier, and fitter you!
Its all about:
Holistic Health Insights 🫶🏼

Innovative Fitness Plans 📋
---
Do you have more questions?
Then feel free to contact us or write us directly here:
Email: contact@planetgains.com
---
Start learning with our Latest Articles 🤓
Since we're always being asked about our favorite Amazon workout clothes, I thought I'd put them in a whole blog…